So I've been making my case for rompers and quite a few people said they were cute, another handful said no maam IrieDiva! Well I found another irie blogger who shares my fashion passion and she put up a pic of herself in this ultra CUTE romper she found on ebay. What a find right?
How cute and party worthy! Great heels to match…those are silver…right? They look gold in the pic…
Anyhoo I think this is very cute.
Rihanna on the other hand….girl go to jail do not pass go do not collect $200! I got so excited when I saw this pic because it was a preview from the waist up.I thought to myself oo cute dress! Then I clicked on the pic and saw: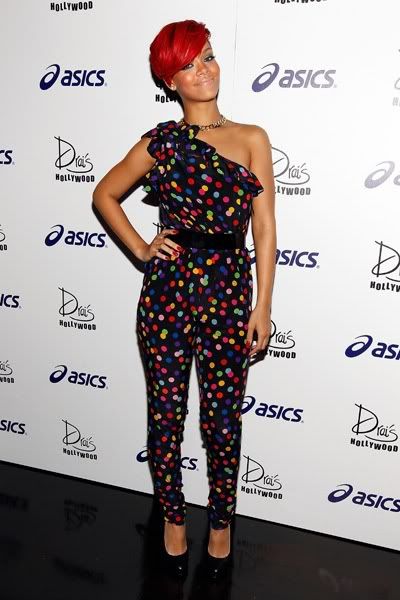 Sigh….
Rihanna….
I guess….